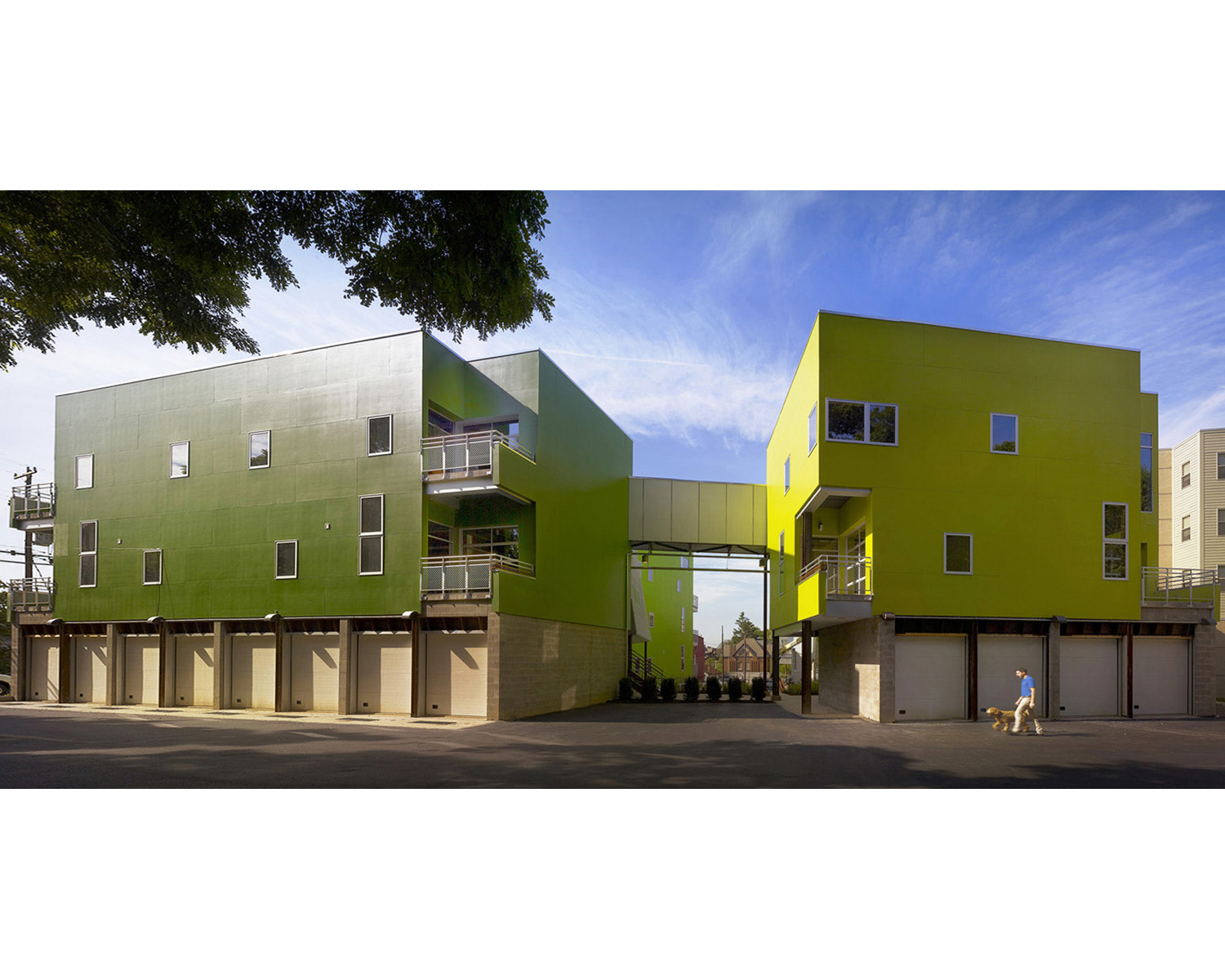 The Glass Lofts
Pittsburgh, PA
completed 2010
photos by Massery Photography
Citation of Merit
AIA Pennsylvania Design Excellence Award 2010
Commissioned by the Friendship Development Associates (FDA) as a central player in its community revitalization program, the Glass Lofts are a new mixed-use construction consisting of 39,000 sf artist workspaces, 18 loft condominiums, retail and restaurant space, FDA offices and a flexible-use community space. Located at the center of the Penn Avenue Arts District, the Glass Lofts is the result of a community-driven planning process actively involving neighborhood residents, artists and business owners in the development of the project.
"But then, suddenly, the letters appeared, as if the sky itself had secreted them. Perfectly formed letters of grey-black smoke on the sky's enormous screen of rose-tinged blue, chilling the eyes of those who saw them."
—Bolano, Roberto. Distant Star. 25.