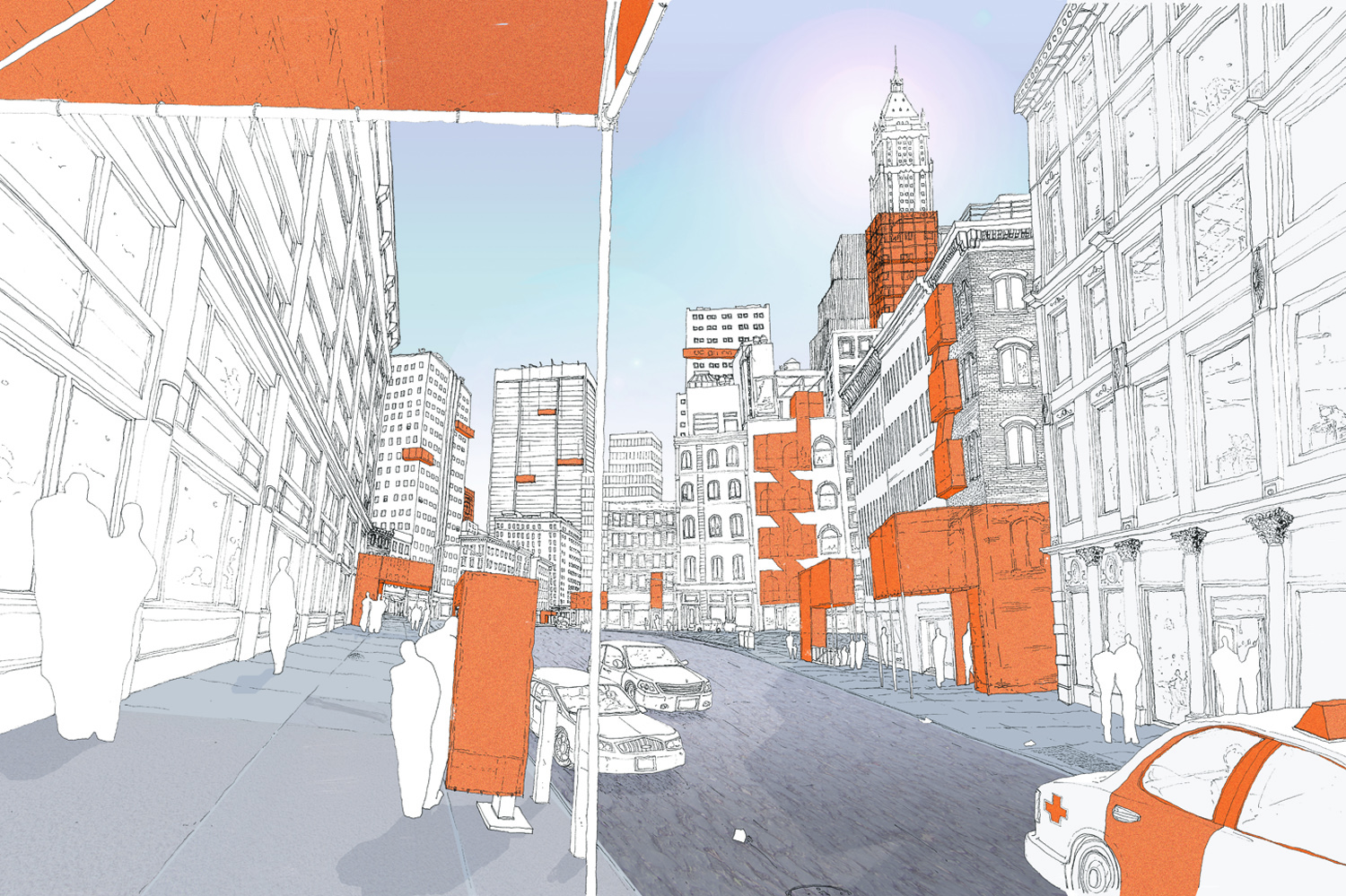 Q-CITY
New York, NY
2009–2010
Invited Participant
"Landscapes of Quarantine"
Future Plural and the Storefront for Art and Architecture
Q-CITY is an investigation into the possibility of creating quarantine spaces that permit self-moderated interaction in lieu of the imposed isolationist wards of the past. Q-CITY makes quarantine a physically transparent system. It is an investigation and experiment into human tendencies, as well as an architectural imagination of the city as inhabited simultaneously by the quarantined and the healthy.
Landscapes of Quarantine was an eight-week, intensive, independent design studio dedicated to the exploration of the spatial implications of quarantine.
Project Team: Yen Ha, Michi Yanagishita
"Two fixed ideas cannot coexist in the moral sphere, just as two bodies cannot occupy the same space in the physical world."
—Pushkin, Alexander. The Queen of Spades and Other Stories. 96.