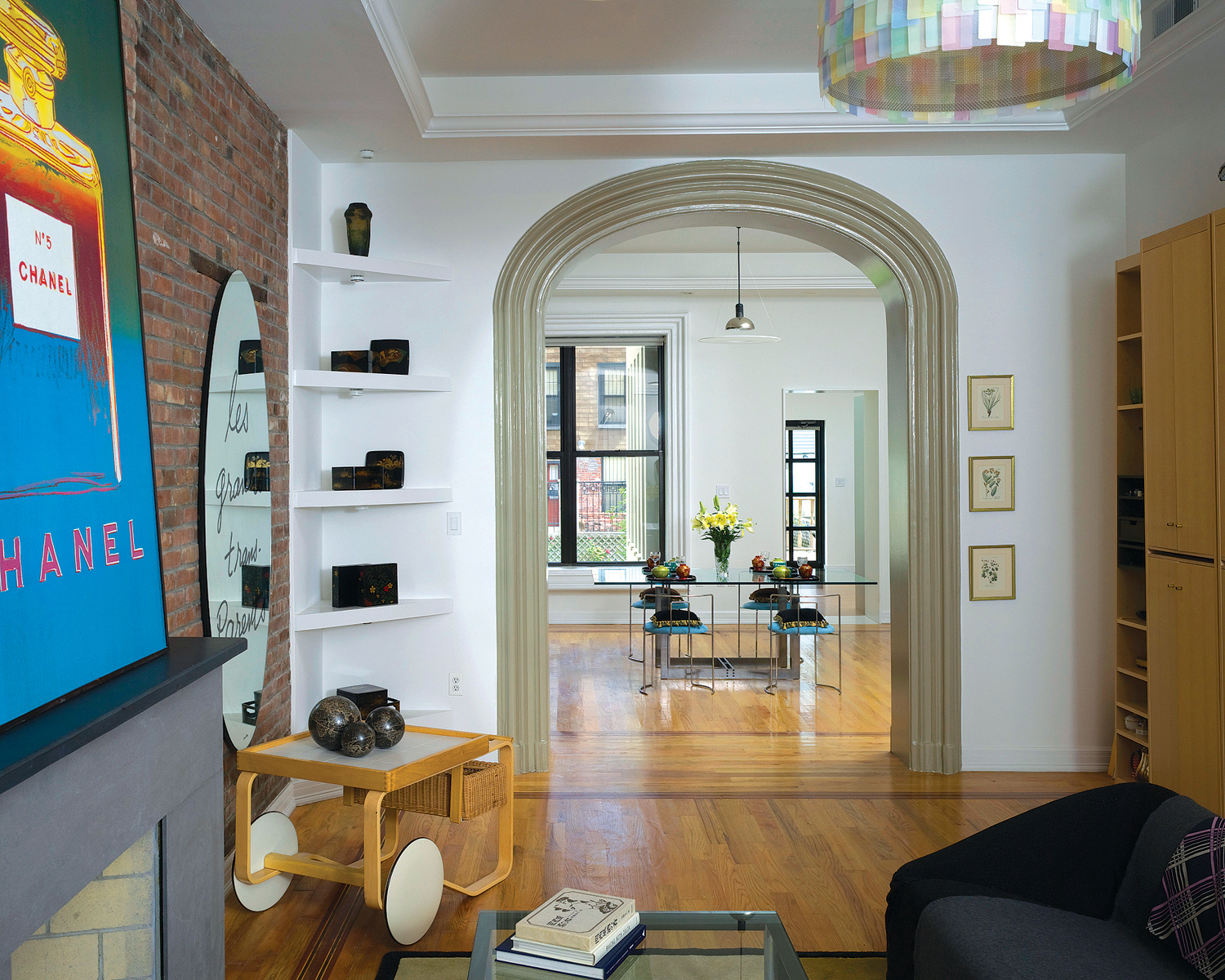 Harlem Townhouse
New York, NY
completed 2007
photos by Cameron R. Neilson
The renovation of the multi-family townhouse focuses on the creation of two interlocking duplexes units that maintained the traditional and graciously proportioned parlor level rooms while allowing for an integrated series of living quarters. The modern stucco-clad addition at the rear of the townhouse breaks through the existing brick façade, encloses a kitchen and dramatic, sky-lit staircase passage to the upstairs remodeled bedroom and walk-in dressing room.
"...lacquerware is light and soft to the touch, and gives off hardly a sound. I know of few greater pleasures than holding a lacquer soup bowl in my hands, feeling upon my palms the weight of the liquid and its mild warmth."
—Tanizaki, Jun'ichiro. In Praise of Shadows. 14.