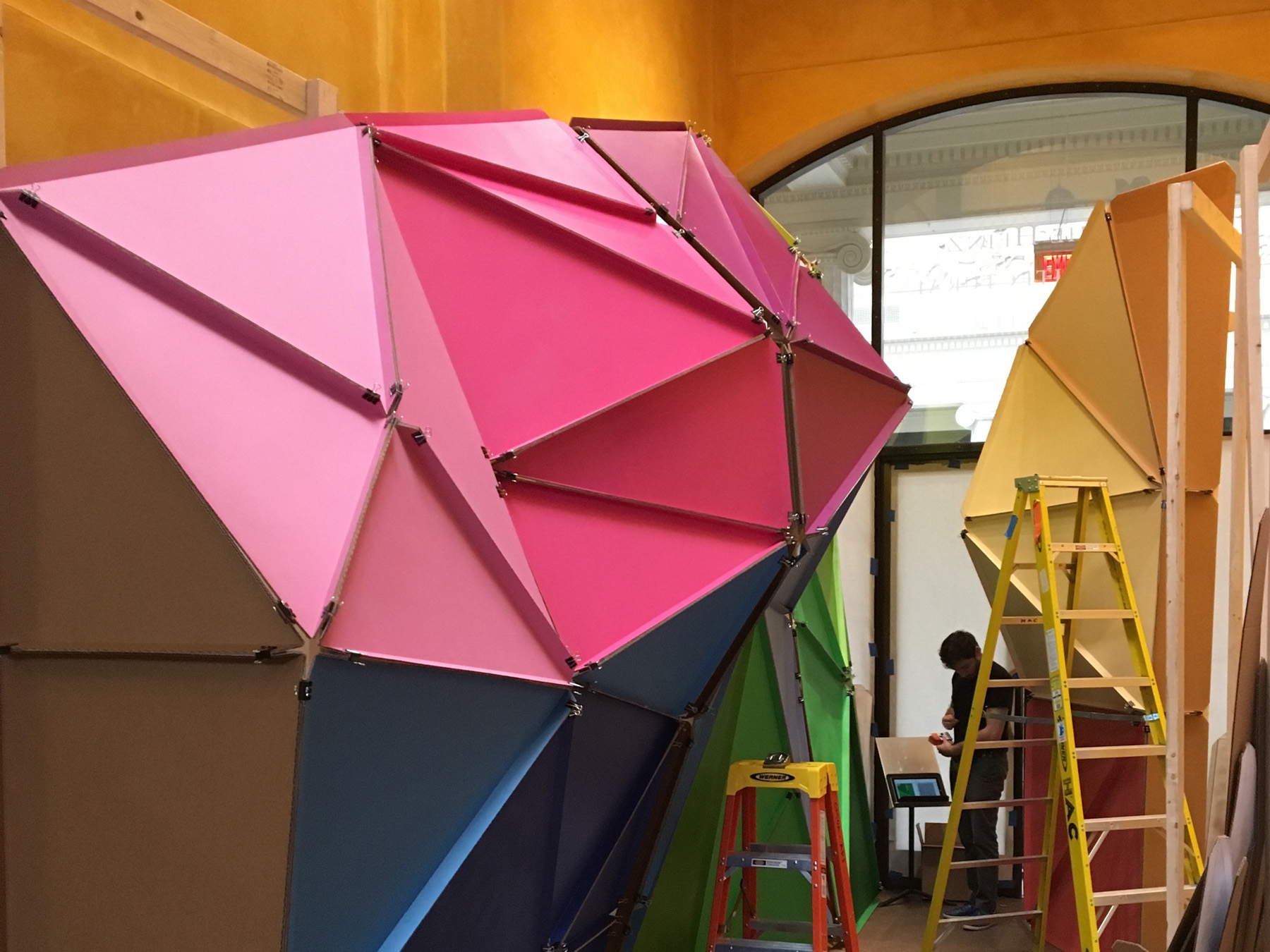 Action, Ideas, Architecture
Pittsburgh, PA
2017
photos by Bryan Conley and the CMOA
The Carnegie Museum of Art honored Arthur Lubetz with a month long exhibition, curating work from his 50 year career. Front Studio designed an engaging and entrancing entrance to the exhibit, using visual and audio cues to draw visitors in.
If you missed the exhibition, there are still many ways to interact with and experience Art's work! CMOA produced a video and walk-through of the content that can be viewed here: Action, Ideas, Architecture.
In addition, Cadnetics and CDNX Media developed a 3D-immersive tour, providing a real life walk-through of the exhibition and Arthur's work.
Ben Sampson and Iris Sampson visited many of Art's Pittsburgh-based buildings and created a video, narrated by Arthur, covering the design approach of Front Studio Architects.
And finally the CMOA curated several interviews with Arthur's long time friends and associates, which can be viewed here.
"I had nothing to offer anybody except my own confusion."
—Kerouac, Jack. On the Road, 1957.